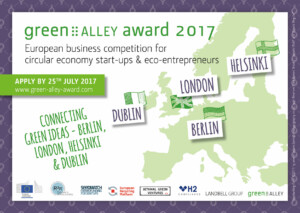 ERP supports the annual european competition for startup and eco-entrepreneurs of the circular economy.
The Green Alley Award 2017 is encouraging young entrepreneurs who want to submit business idea regarding products, services and technologies in the green field.
The purpose of the award is to find innovatives ideas about circular economy, such as the resources' protection and the waste's reduction. Startup and european entrepreneurs can apply until 25th July 2017.