We ensure compliance with the obligations of the Members
ERP Portugal provides an online platform that allows Members to insert, change, manage and submit mandatory information regarding the put on the market process (electrical and electronic equipment and batteries and accumulators), according to the typologies corresponding to each specific flow.
Joining ERP Portugal services in both flows facilitates and simplifies the declarative process, since the data is introduced on the same platform and with only one access, allowing the Member to have a global view of its account and extract the entire information and documentation required, on time. 
Advising and support on obligations as a producer
Support in registering on the platform of the Portuguese Environment Agency (SILiAmb) as "Producer of Product"
Providing an online platform for communication of EEE and / or Batteries and Accumulators put on national market, according to the periodicity in force
Consolidation and integration of activities associated to both specific waste streams, significantly reducing the inherent administrative activities
Fulfillment of national targets for WEEE and WBA collection
Continuous technical and legal support via e-mail and / or telephone
Free pick-up at the Members' facilities
Development of awareness, communication and education initiatives among the different target groups
Implementation of Research and Development projects and participation in relevant sector working groups
To request a collection, please click here.
In 2013, ERP Portugal achieved another of its successful milestones: ISO 9001: 2008 Certification.
The transition to ISO 9001: 2015 has strengthened the quality of the work carried out by the respective teams over the years with intense activity and demanding performance and optimized their management systems.
The Quality Policy has an impact in several areas, functioning in an integrated way, with a focus on the stakeholders of our activity, namely: companies, Waste Management Operators (OGR), treatment units, recyclers, collection points and entities / authorities and suppliers.
Examples of activities that help to deliver quality services:
Environmental management
Relationship with local authorities
Audits of suppliers, Waste Management Operators and other business partners to ensure compliance with the defined requirements
Hiring duly licensed operators and suppliers for their own activity
Review and adoption of procedures to promote good environmental practices and methods / techniques for managing and operating of both Integrated Systems (WEEE and WBA)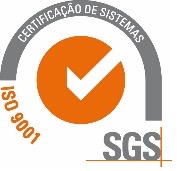 Connecting central stakeholders in a united effort for the environment
ERP offers a wide range of take-back services and similar solutions that systemize the sorting and recycling of products and packaging across borders. But we do more than that. For producers, consumers, and public authorities have a common interest in creating more sustainable product cycles and responsible consumption patterns. That is why we connect the key stakeholders, inform, innovate, and make it easier to choose compliant solutions, now and in the future.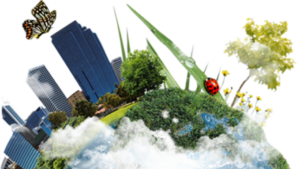 This is how we can help you
We can manage your obligations, ensure you comply, and identify where there is potential in your business to unlock value. We want to help you make the most of your resources.