Join us for the implementation of innovative recycling strategies
Created by producers for producers, we inform consumers and service both private companies and public authorities about the optimal solutions for the recycling of waste from electronic and electrical equipment, batteries, and packaging.
ERP aims to make it easy for our members to meet compliance and reporting requirements at the best possible price and with the least possible administration. Join us for recycling solutions driven by simplification and efficiency.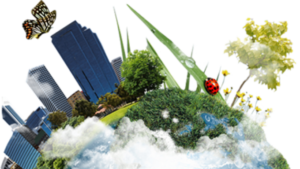 This is how we can help you
We can manage your obligations, ensure you comply, and identify where there is potential in your business to unlock value. We want to help you make the most of your resources.
CROSS-BORDER REPRESENTATION
Environmental impact across borders
International trade and increasing consumption make recycling an urgent and overly complex task. ERP helps focus the effort to achieve the greatest possible impact for consumers, producers, and society.
10 million tonnes of WEEE and packaging
Over 40,000 tonnes of batteries
How do our members rate ERP and how we simplify, streamline, and optimize their recycling strategies? Here are a few examples.
Simplification and efficiency. We have one point of contact across EMEA. The learnings from one market can be applied to other markets. It's a benefit to have a common approach, a centralised point of contact which brings efficiency and cost savings.
Ramon Teixido
WW TBO Transformation Strategist, HP Inc.
It is not only about process and compliance, but also about networking. ERP shares knowledge, insights, and news so that together we promote the sustainable agenda.