Com os consumidores a comprar mais e mais e mais produtos, o seu ciclo de vida decresce significativamente. Consequentemente, o volume de resíduos produzido aumenta.
Existem, no entanto, soluções para este problema!
O correto encaminhamento dos equipamentos e Pilhas em fim de vida é necessário mais do que nunca!
O que cada um de nós pode fazer?
Acreditamos que o correto encaminhamento e reciclagem podem ser simples. Para isso, precisamos da sua ajuda. Os cidadãos têm um papel fundamental neste processo.
A nossa pirâmide de decisão começa no momento da compra. A economia começa a circular quando optamos por um produto. Considera a eficiência energética como decisiva para a sua escolha? Sabe se o equipamento que escolheu tem a incorporação de materiais reciclados?
Depois de corretamente depositados, os resíduos são recolhidos, triados por categoria, encaminhados para tratamento para que possam ser reciclados e incorporados em novos produtos.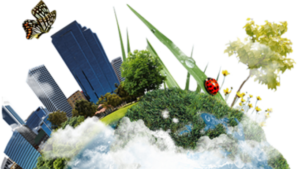 Reciclagem de materiais para um ambiente saudável
A reciclagem reduz a extração de matérias-primas virgens e economiza energia.
O nosso espaço é finito e os aterros sanitários contaminam o Ambiente com substâncias tóxicas e perigosas.
Um ambiente mais seguro e ecológico melhora a nossa qualidade de vida.
Reciclar significa que consumimos menos materiais, temos menos resíduos para tratar, consumimos menos energia na mineração e refinamos novas matérias-primas.
Large domestic appliances
Washing machines, tumble dryers, dishwashing machines, cookers;
The first stage of recycling is decontamination: cables and other electrical components are removed; ballasts, plastics, iron compounds and other metals are separated and recovered. These materials are then sent for further processing and recovery.
1. Pre-shedding decontamination
Temperature exchange equipment /Cooling appliances
Refrigerators, freezers, automatic cold products delivery machines.
Products include fridges, freezers, and any appliances with refrigerating devices such as water coolers. Some appliances also contain refrigerant gases classified as Ozone Depleting Substances (ODS) such as chlorofluorocarbons (CFC), hydrofluorocarbons (HFC) and hydro-chlorofluorocarbons (HCFC) that are now banned.
These gases are captured and treated in ODS recovery plants. Cold appliance de-pollution entails a variety of processes: compressors are decontaminated to recover ODS and oils; insulating foam is treated to recover ODS; metals are salvaged and resold, and plastics can be reused for new products. Recovered oils and ODS are destroyed in a specialised treatment process.