Get the global picture with Landbell Group at edie Live
Landbell Group is hosting an International Producer Advice clinic at edie Live May 21-22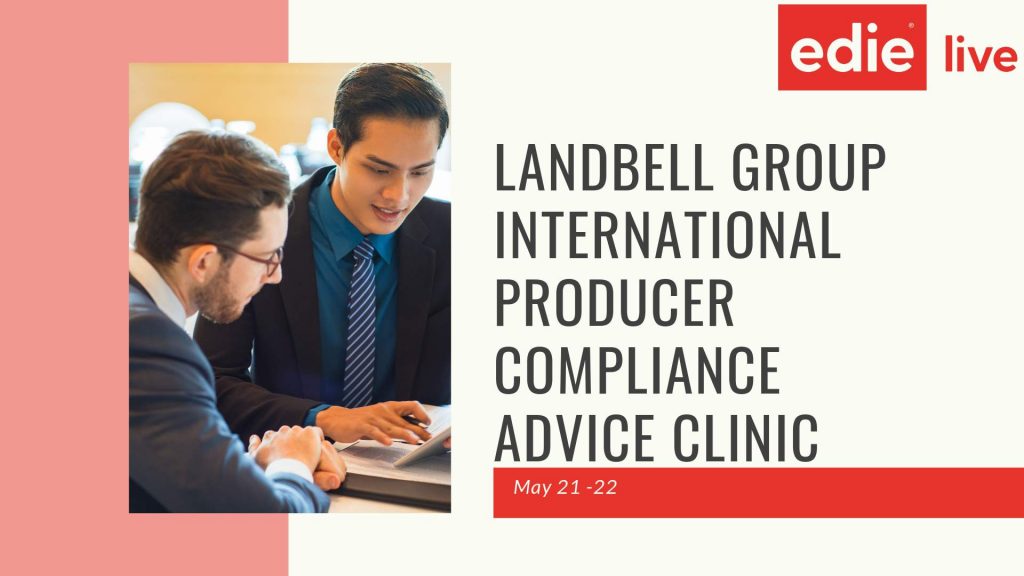 Businesses making and distributing products face increasingly complex obligations in different countries.
As the leading supplier of service and consulting for global environmental and chemical compliance - Landbell Group aims to reduce the complexity of Extended Producer Responsibility legislation for producers and distributors; as well as to provide support on other product and packaging related requirements.
Don't miss your chance
Come and talk to our experts at Landbell Group's free International Producer Compliance Advice Clinic at edie Live, May 21- 22.
We offer a comprehensive Pan-European service in all countries with Packaging, WEEE and Battery legislation. Beyond Europe, we are actively engaged with and tracking emerging legislation in South Africa, South America, Singapore, Hong Kong and ex-USSR countries.
What you can expect:
Tailored advice specific to your needs
Clear guidance on your obligations and requirements
Advice and support in markets with established Producer Responsibility legislation (e.g. Europe, Canada, USA, Japan) and emerging markets
SUBSCRIBE to our newsletter
Latest news/ events and workshops
Keep up to date with the latest news/ events and workshops from ERP UK