How does the new POPs legislation affect producers?
Recent changes in the classification of POPs will impact the collection and recycling processes for WEE
Last month the European Union made changes to its Persistent Organic Pollutants (POPs) Regulations. These amendments will result in significant changes to the collection and recycling processes for Waste Electrical and Electronic Equipment (WEEE) and will likely result in a rise in costs for producers within the extended producer responsibility regime for WEEE in the UK.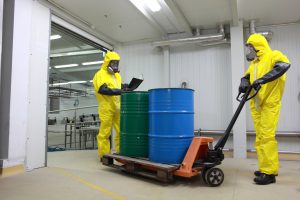 As their name suggests, POPS can exist or 'persist' in the environment for a number of years and are particularly a concern as they can become concentrated in fatty tissues of humans and animals through a process called bioaccumulation.
To better protect both people and the environment the European Commission has imposed new rules which include the addition of decabromodiphenyl ether (decaBDE) to the list of POPs and reducing the legally allowable concentration levels of POPs in products and wastes.
In a recent study carried out by the Industry Council for Electrical Recycling (ICER) many types of waste electrical equipment were found to contain high concentration levels of POPs in their plastic – levels which would result in them being classed as hazardous waste. Hazardous waste cannot be recycled or reused - it must be collected separately and disposed of – typically by high temperature incineration.
The knock-on effects of cost increases will be felt throughout the recycling industry due to more complicated collection, sorting and disposal processes.
If you are a producer who believes that you will be affected by this regulation change and are in need of advice, please contact a member of our team for more information at uk@erp-recycling.org.
SUBSCRIBE to our newsletter
Latest news/ events and workshops
Keep up to date with the latest news/ events and workshops from ERP UK